6 Week Mindshift (starts with this 6 min read)
How I Can Help You To Help Yourself: (6 min read)
If you're here, you're a motivated individual ready to make permanent, positive changes
so you can do life better...
Maybe you're looking for someone to mentor you, hold you accountable, push you beyond your limits and help you grow into the best version of yourself?
Maybe you want to overcome some personal challenges, remove limiting beliefs and are after some help that's a bit different from the norm? 
Maybe you've tried the regular approaches to "self-help" that simply haven't worked for you ,or seemed too gooey, a bit wishy-washy and are seeking some guidance from a guy who's been where you are and come out the other side of it? 
Maybe you've lost your way and are lacking a sense of purpose in life. (I know I was!) 
Maybe you're really trying to remain positive and productive but feel like you're riding a rollercoaster of emotions.
Maybe you're simply sick and tired...of being sick and tired all the time.
Maybe you're lacking the confidence to take action or don't yet have the self-belief to go after everything you want to. 
Even worse, you've heard horror stories of how others who've had a hard time managing their emotions have dealt with it and know that things can spiral out of control pretty quickly, becoming even more painful and challenging than they already are...
Anxiety, depression, chronic stress, fear of failure, procrastination, indecision, imposter syndrome, not feeling good enough, feeling stuck, overwhelmed, disconnected, lonely, lost...
Well, I'm here to tell you something...
It definitely doesn't need to be that way!
But...let's face it...
struggling on your own with these challenges can feel pretty fucking lonely sometimes! 
That's where I come in...
---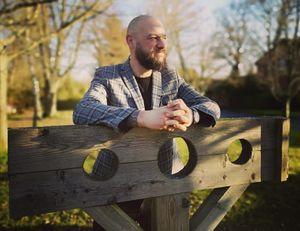 My name's Jimmy and I help individuals improve their state of mind, liberate them from any limiting beliefs they have about themselves so that they can grow and achieve their vision for the future. 
I provide the support, strategies and the accountability so that they can BE, DO and HAVE everything that they want in life.
My mission is to mentor people on THIER missions. So they can fearlessly  live THEIR LIFE, THEIR WAY.
I help them create better, more powerful, capable and limitless versions of themselves so that they can confidently lead a life full of fun and freedom.
In short…I help them live better lives.
We work together as a team, to develop a bulletproof mindset, rediscover their confidence and assertiveness, unlock their inner resilience and better understand their own emotions so that they can calmly handle any of life's challenges, big or small, 
and finally get after everything that they want from life! 
...and seeing as you're here right now, reading this, I want you to know...
I believe in YOU! 
I can help you build that bulletproof belief in yourself too. 
You have all the potential that you can imagine inside you. 
I can help you make it real so you can finally overcome any limiting beliefs and challenges you may be facing right now using a little known but rapidly growing approach to unlocking that potential…
That's a complete game-changer.
Now, this will take you about 5 minutes to read...if you can't be bothered to read to the end, then this is NOT for you.  
BUT let me be clear on something before you read on...
I don't want you to need this.
I want you to want it. 
Let's begin...
---
The transformational stories of guys I've worked with over the years have been amazing: 
The anxious now have "rockstar" confidence…
The stressed out dudes with "anger issues"  become "zen" calm…
Relationships that looked like they were going down the pan have become powerful partnerships. 
Families have repaired broken bridges and reconnected. 
Businesses and their owners thrive, run more efficiently than ever and grow, effortlessly…
High-pressure tasks are easily handled by people who end up performing better at their work, on stage, and in life! 
Parents are able to get a better nights sleep, love more and handle the biggest toddler meltdowns with a smile on their face…
People are finally overcoming their struggles with food and lose the pounds they've been desperate to shed…Exercise has become fun and something they actually want to do…
Their resilience and self-esteem goes through the roof yet they conduct themselves with humility.
Their attractiveness to others shines through because a calm, confident and assertive mind are beautiful characteristics people are drawn to…
And here's the really crazy part - 
All of this, and much more happen when someone has an understanding that rocks their world (in a good way!) shared with them.
An understanding of how your thoughts, feelings, and experience of your inner world really work.
---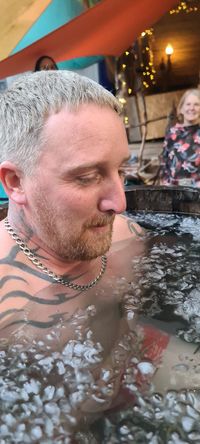 "(Jimmy) ..taught me the ways in which the mind works and how it affects how people feel. 
 Every session we had was a step forward towards getting back to "normal"
 I can't thank you enough for your help Jimmy ! What a life changing experience!"
 Keef. Kent, UK
You might be thinking: "If it's so good, why haven't I heard of this before?",
Let me explain…
There used to be HUGE resistance to this new method in the "mainstream". 
Why? Because therapists and other professionals thought change took YEARS. 
And yet, this approach was claiming that it can happen in an instant. 
…one insight was all it took. 
---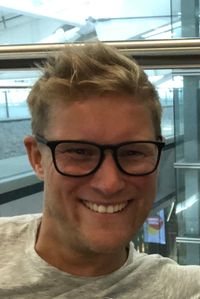 "Jimmy has helped me build strength and resilience and now…I'm much more in charge of my thoughts, actions and lifestyle. I'm able to dismiss what others think…
Other methods focus on unpicking the past. This is all about… thoughts in the present and dealing with them day to day in a positive way.
There's always a worry about working in this area with a total stranger but I honestly don't think it could have gone any better.
Burst the fear bubble and take the plunge.
If you want to change, you have to try something new!" 
Rich. London, UK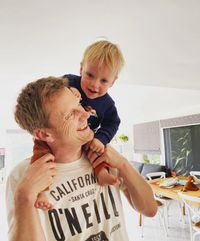 "The sessions were conversational and free flowing. 
I honestly wondered to start with, 'what am I paying for here, good conversation?' 
Within weeks I was feeling lighter somehow, having the space to share my thoughts and feelings and realise that they're "just thoughts and feelings" and I don't have to act (or not act) based on them made a huge difference. 
Life is still challenging but I lean toward them rather than shrinking away from them..the journey continues as always of course and I recognise that I'm in charge of my life. " 
Phil D. Australia. 
---
People are making HUGE changes that DO happen in an instant because our work changes their lives
...from the inside-out.
We focus on being better, not broken and ask:
What is it that you want instead?
Now, you may not know at this stage what that is exactly, but through shared values, vision and a sense of shared inquiry we will help you shift towards that way of thinking.
See, unlike a lot of other methods and other forms of self-help that focus on your actions and changing your behaviours…
We focus on the thoughts and feelings that are creating those actions and behaviours.
As part of our work together, I'll share with you this revolutionary approach that can shift your entire life forever. 
We work on the REAL source of your challenges, shifting limiting beliefs and training your state of mind so that you have a better experience of life.
Because who wouldn't want a better state of mind?!
---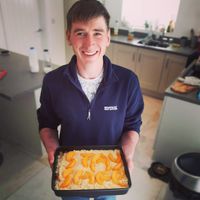 " Jimmy was absolutely awesome!
From the dark dreary place I dipped in and out of to a steady controlled lifestyle with confidence, Jimmy helped me get here with his care, occasional brutal honesty and a lot of laughs surprisingly!" 
Matt B. Berkshire. UK 
---
Over the years, I have helped many people get unstuck and create the life they want..
I've worked with CEO's, construction workers, self-employed business owners, sales directors, historians, artists, architects, accountants, software engineers, managers, musicians...
...folks from all walks of life.
However, my unorthodox approach is definitely not for everyone. 
And not cheap. 
My clients commit to themselves and pay well for this because they understand the value of us working together as a team on their life...
...is priceless.
Imagine if you could live life without limits.
Imagine if you had the self-belief to get after whatever you want to achieve! 
What's stopping you? 
---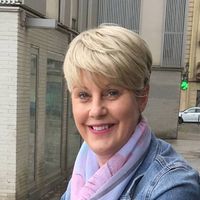 "Jimmy is a Personal Development Coach working primarily with men , a group that often gets overlooked .
I have had the pleasure of getting to know Jimmy over the last few years. He is one of those rare human beings that from the moment you meet him you feel at ease..he has this really good vibe about him & he is genuinely a really decent bloke !
If you have a niggling feeling that life could be better...and you want to talk to another man, someone that's been there and broken through to the other side... then please send him a message today."
Nicky Mitchell. NLP Life Coach. Waltham Chase. UK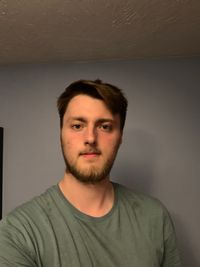 "7 weeks later, I am way more relaxed, calmer and am able to "reset" myself.
Having coaching has helped me with my thought processes, get things off my chest and has been liberating.
If you're a bit "on the fence" about coaching…I would say take a leap of faith.
It's such a good thing to do and been great to have someone to talk with and to understand how your feelings can only come from your thoughts and how that goes on to affect your behaviours that shape our experiences."
Robert Johnston. Hedge End. UK 
---
Who do you need to become in order to live the life you want?
In order for us to work together, you'll need to be ready to fully commit to a powerful process of change.
Your thinking will be challenged and you'll be stretched beyond your comfort zone.
You'll likely feel some resistance as you learn and grow.
But you'll be supported 100% every step of the journey to live...
YOUR life, YOUR way.
---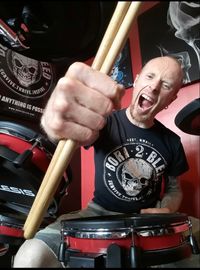 "Jimmy's a good guy with great knowledge and a genuine passion for helping others overcome their struggles and become the best version of themselves.
I love his honest, straight-talking approach with the focus on helping people to HELP THEMSELVES!"
Steve Brown. Owner of BORN2BLEED. Northern Ireland. 
---
I've helped people overcome:
Stress and Overthinking.
Anxiety, Fears, "What-If?" thinking.
Depression, Lethargy, Low Mood.
Lack of Drive, Ambition, Motivation.
Procrastination. 
Lack of Confidence, Self-Esteem and Assertiveness. 
Indecision, Lack of Direction and Purpose.
Relationship Issues, Conflict at Home/Work.
General Lack of Wellness, Pain, Fatigue.
Sleep Issues, Insomnia.
Issues around Money/Finances.
...to help them have:
Peace of Mind.
Happiness. 
Clarity.
Confidence.
Resilience, Thicker Skin and Mental Toughness.
Assertiveness and Decisiveness.
Sense of Purpose and Direction in Life. 
Healthier lifestyles so they're fitter and stronger than ever.
The energy to live life to the full in Mind, Body and Spirit! 

---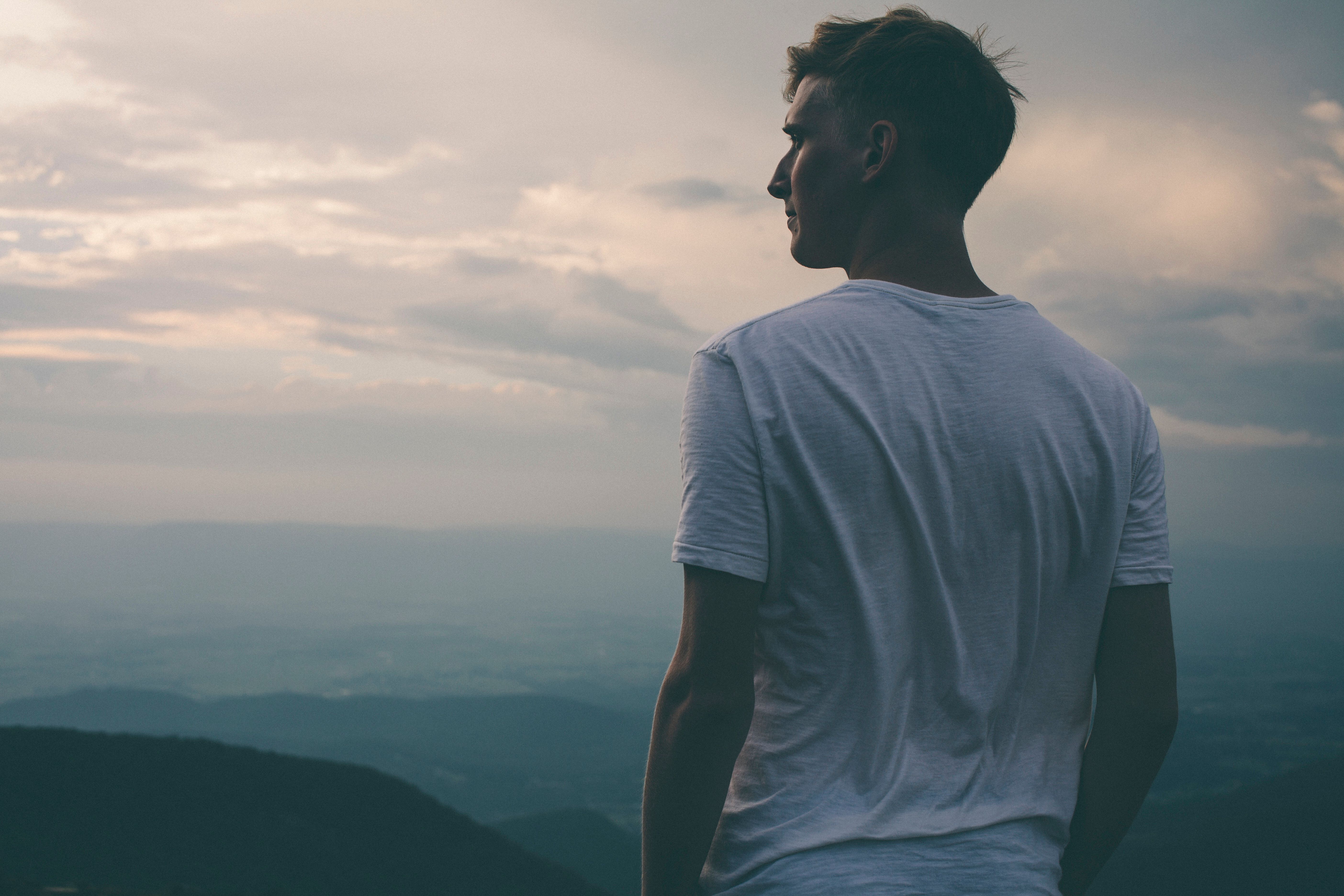 6-WEEK MIND-SHIFT PROGRAMME. 
With the right mindset you can change and improve ANY area of your life for the better.
The focus is on IMPROVING and moving FORWARD!
For those who are ready to commit to taking ACTION to change their life for the better, I have created a 6-week, bespoke, mindset coaching programme. 
Together we will work on:
The nature of thoughts & how they affect our everyday experience. 
The REAL source of stress. 
The inside-out vs outside-in way of living
"Getting over yourself"
Finding Balance in life. 
Energy management for improved mental (and physical) health. 
Better ways to respond to everyday challenges in the contact sport called LIFE! 
Changing your attitude to no longer be a victim. 
Overcoming OVERTHINKING
A totally different approach to goal setting
Better decision making and overcoming indecision or procrastination.  
Improving SKILLSETS as well as MINDSET
The next steps for you to take in life. 
Plus so much more for those who make a decision to COMMIT and become the best version of themselves.
Those who decide how they want their life to look and GO AFTER IT! 
Our lives won't change until we change.
Where will you be in just 42 days time? 

CHANGE YOUR MINDSET - CHANGE YOUR LIFE!
---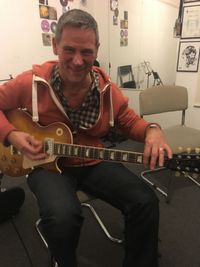 "Jimmy has been both thoughtful and extremely helpful by providing well structured lessons and coaching.  
Not only that but Jimmy is a really good bloke with a great sense of humour and certainly has improved my confidence. I have no hesitation in recommending Jimmy. "
Ian O. Hampshire. UK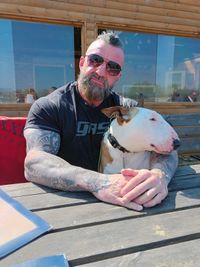 "Coaching has been one of the most immediately rewarding investments I have made in myself. 
Since working with Jimmy on the 6wk mindshift program, the brain fog is finally lifting and the social clutch is engaging correctly a lot more frequently.
Jimmy has given me the tools to let go of negative emotions, gain clarity about what matters most to me and be able to break down my goals into manageable steps that lead to a more fulfilling balanced life."
Mart M. Essex. UK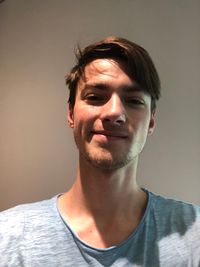 "To anyone thinking about having coaching I would say have a free session and see after if you want more or not. Nothing bad will come of it so you might as well try!
It really helped me and reminded me that we're all human!"
JJ. Southampton. UK. 
---
Seriously, today can be a day that you look back on and think… 
"Oh yeah. Wow…that's when everything changed…" 
Or it can just be another Tuesday, Wednesday or whatever day of the week it is. Nothing changes. And in the future, you might wonder
"What if…". 
So here's what I suggest… 
If you have even just a niggling feeling that life could be better, in any or all areas...
...give me a shout.
I WANT to change your life. Forever. It's what I am called here to do. 
All you have to do is click below and we'll get you scheduled in for a quick chat to discuss if us working together is right for you.  
Worst case scenario...you've "wasted" nothing but 20 mins of your time. 
Best case, your life changes permanently and you, and those around you will enjoy the benefits until the day you die. 
(So, if you won't do it for you, do it for them.)
---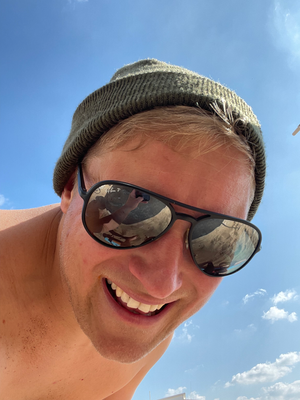 "At the beginning of my 6 week mind shift…
I was stuck in a job with the rev counter at 200mph, in a cycle of never ending hassle. 
Work…stress….worry....repeat.
I felt like my "sat-nav" was gone, thought ruled my feelings and I was adrift.
Confidence gone and removed from my usual self. 
My work life was ruling me but by taking back control, building bullet proof resilience and re-engaging the sat Nav I have gone through the mother of all resets!
I'm putting my family, my mental health and my heart first. I'm following a dream but more importantly I have put myself first. 
The transformation has been unreal. From worrying about what others think, to not giving a sh*t.
From stressing about the future, to getting excited about it.
From getting knocked easily to not getting knocked at all. I've done it!
Everything that was wrong I have removed from my path in the search of something new.
Something exciting and something fulfilling. 
Thanks to you man! Cheers."
Richard. (currently travelling somewhere in Europe!) 
---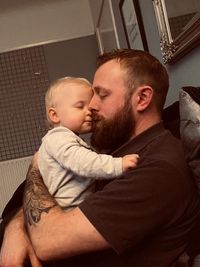 "I found Jimmy easy to talk to...and he helped me to see things from other perspectives and with clarity.
I would definitely recommend speaking with Jimmy...he has helped me in more ways than he knows and I have found my happiness again.
Mark F Southampton. UK 
---
I will show that you already have what takes to succeed.
To be happy and to live life your way, to it's fullest potential...
It's inside each and every one of us. It's my job to help you discover it.
I promise that, you'll be blown away when you see...
What you are REALLY capable of… 
Ready when are...
Jimmy Kane.