If you're struggling with anxiety, over-thinking, low moods, insecurities or a lack of confidence...
Listen up.
Because I want to show you how you can finally not feel those things any more and get your life back on a much better track without feeling judged, dragging up painful memories or "talking about your feelings." 
My name's Jimmy and I'm really excited to have you here today because, I know I can change the course of your entire lifetime, if you're only willing to give me a chance at doing so… 
I help guys overcome their issues, build emotional resilience and ditch the outdated scripts and stories they tell themselves. 
I use a little known but rapidly growing approach to human transformation and potential that is a complete gamechanger. 
The stories of transformations in guys who are lucky enough to experience it are amazing... 
Anxious introverts became strong, "quietly confident" individuals …
Super-stressed out, angry blokes quit the rage and became "Zen" calm… 
Relationships that looked like they were going down the pan got turned around and became the kind of thing people usually only see in movies… 
I can keep going… 
Self esteem and attractiveness go through the roof because a calm mind, despite the chaos of the world, is a beautiful characteristic we are all drawn to… 
Confidence, that once was thought lost, has been fully regained and is stronger than ever!
Guys who thought they were broken have completely conquered their inner "demons" 
There's more… 
Businesses and their owners run more efficiently than ever and grow effortlessly… 
Self Employed creatives find their work easier than ever, even though their workload is larger than ever! 
Dads are able to sleep better, show more love and even handle the biggest toddler meltdowns with a smile on their face… 
All of these things and much more, have happened when a human being has this understanding that ROCKS someone's world (in a good way!) shared with them. 
And here's the really crazy part – all of these transformations occur from just chatting with someone like me who's mastered this approach to change and potential and seeing what they share with you.
An understanding of how your thinking, feelings and, experience of the world really works. 
People are changing... 
And it's happening in an instant – years of therapy are no longer needed. 

The stories and experiences of people's entire lives changing from this new understanding keep coming...
This understanding is achieved by learning about the Bulletproof Mind Method. 
In just six, short weeks, you'll learn about the true nature of thoughts, how to handle over-thinking, how to shift these problems and know where your experience is really coming from. 
Now that might sound a bit too easy or overly simplistic. But that's the beauty of it! 
Don't just take my word for it…
---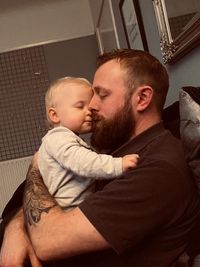 "Over the last few months I have been struggling with some personal issues which I was unable to get on top of. 
I find it difficult to open up to people so Jimmy was recommended to me as someone who could help with that as well as helping to work through my problems with a level head.
I found Jimmy easy to talk to without feeling judged and he helped me to see things from other perspectives and with clarity. 
...he has helped me in more ways than he knows and I have found my happiness again."
Mark F. Southampton 
---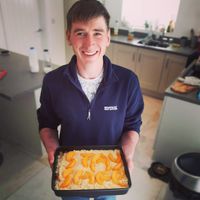 "My opinion of reaching out for help was sitting in a room, staring at the ceiling while someone tells me how to change my life, terrifying hey?!
Jimmy was absolutely awesome!
From the dark dreary place I dipped in and out of to a steady controlled lifestyle with confidence, Jimmy helped me get here with his care, occasional brutal honesty and a lot of laughs surprisingly."
Matt Barber. Berkshire.
---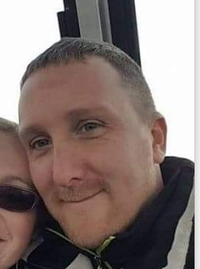 "Most guys feel they shouldn't or can't talk about how they feel inside...but I felt so comfortable talking to you from the start.
You taught me the ways in which the mind works and how it affects how people feel. Every session we had was a step forward towards getting back to "normal".
The symptoms I had...feeling my head was blocked and swelling , racing negative thoughts that keep going through my head....as a result I felt constantly exhausted, no energy , no drive and was unable to think clearly enough to do my job. My anxiety affected my whole life massively.
After our weekly sessions, im like a totally different person..... I am finally feeling 'normal' again .
What a life changing experience!"
Keef T. Kent
---
Out with the "old ways"... 
World-renowned psychotherapists, hypnosis experts, NLP coaches, CBT therapists and many more experienced people helpers have shifted their approach from the "old" way of doing things to this "new" understanding that creates change quicker and more easily than their previous approaches. 
---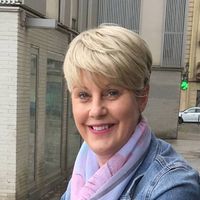 "I have had the pleasure of getting to know Jimmy over the past 3 years.
He is one of those rare human beings that from the moment you meet him you feel at ease..he has this really good vibe about him & he is genuinely a really decent bloke !
If you have a niggling feeling that life could be better for you and you want to talk to another man, someone that's been there and broken through to the other side, about any issues that you're having then send him a message today."
Nicky Mitchell. NLP Life Coach at Creating Change. Waltham Chase.
---
Here's what I want to do for you today. 
Give you the opportunity to, at no cost, have a session with me where I share with you this revolutionary approach to life that can shift your entire life forever. 
Seriously, today can be a day that you look back on and think… 
"Wow…that's when everything changed…" 
Or it can just be another Tuesday, Wednesday or whatever day of the week it is. Nothing changes. And in the future, you might wonder "What if…". 
So here's what I suggest… 
If you have a niggling feeling that life could be better, in any or all areas... give it a shot. Give me an half an hour or so to share this understanding and see if us working together is right for you. No charge. 
All you have to do is click below and, providing there is availability,  we'll get you scheduled in...
---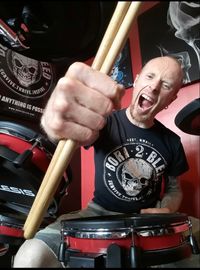 "Jimmy's a good guy with great knowledge and a genuine passion for helping others overcome their struggles and become the best version of themselves.  I love his honest, straight-talking approach with the focus on helping people to HELP THEMSELVES!
We first connected when he read my story on the Born 2 Bleed website and it turned out we had a lot in common - we're both musicians, passionate fans of metal and hardcore music and went through a lot of physical and mental struggles which almost broke us but lead to us making life-altering positive changes to completely turn our lives around and then set out on a mission to help others do the same!"
Steve Brown. Owner of Born2Bleed. Northern Ireland
---
I WANT to change your life. Forever. It's what I am called here to do. 
Before you think you have to have to talk for hours about your "feelings" , before you buy another self-help book, before you do the next thing you hope will distract you from feeling what you don't want to, find out more about this new, exciting approach that I can show you that's been an absolute game changer in helping people change their lives. 
Worst case scenario, if I don't deliver, you've "wasted" nothing but an half an hour of your time. 
Best case, your life changes permanently and you, and those around you will enjoy the benefits until the day you die. 
So, if you won't do it for you, do it for them
Get "unstuck", "un-fuck" your head, and totally transform the way you think about yourself and your experience of life right now...
I promise that, like hundreds of thousands around the world, you'll be blown away when this understanding is shared with you and you see what you are REALLY capable of… 
I'm looking forward to meeting you...ready when you are!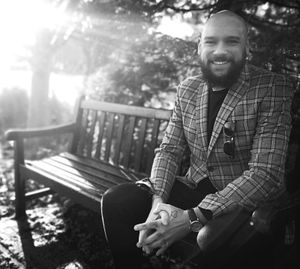 Jimmy